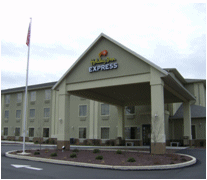 Welcome to JDK Hotels
At JDK Hotels our mission is to "Make Every Guest a Repeat Guest"" and that's what we do everyday!
Whether you're traveling on business or pleasure, check-in to one of our Award Winning hotels and know you've made the best choice for value, accommodations, and outstanding guest service. Our hotels are where you need and want to be, with the amenities you expect and many more that will surprise you.