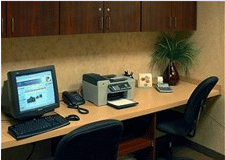 About Us
JDK Hotels is a divison of JDK Management Co., a successful and well-respected operator/manager of numerous corporations in Northeast and Central Pennsylvania. Having established a strong record for operation and financial management of numerous nursing, managed care, lodging, and dining facilities in Pennsylvania, we've expanded our offering of first-class accommodations to include New Jersey.
We are committed to achieving excellence in every aspect of our operations by making sure that our guests are 100% satisfied with their hotel experience. Our mission is to "Make Every Guest a Repeat Guest". Every JDK Management Co. property offers quality accommodations, friendly and efficient service, and clean comfortable surroundings.
JDK Management Co. is committed to vigorous growth and actively seeks new opportunities to balance and expand its portfolio. JDK continuously reflects on the past with pride, and looks to the future with optimism. If you feel that your lodging facility isn't performing at its full potential, give us a call. We can work with you to increase your earnings and customer satisfaction.